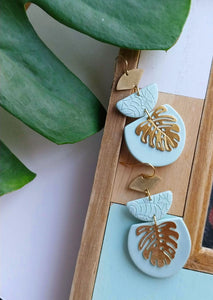 Dangles
Cute, fun, and lightweight! A design for every occasion.
Studs
Simple style to brighten up any outfit.  
This is me, Nicole.  The solo maker behind Pelican.  My work is inspired by my love for the beach. Growing up on the gulf coast of Florida, I love all things coastal and want to bring that love to you.  Each handcrafted piece is infused with local Florida sand, so you can carry a piece of paradise wherever your journey takes you.
Enjoy!  Nicole